Your Repair Experience
Free Professional Estimate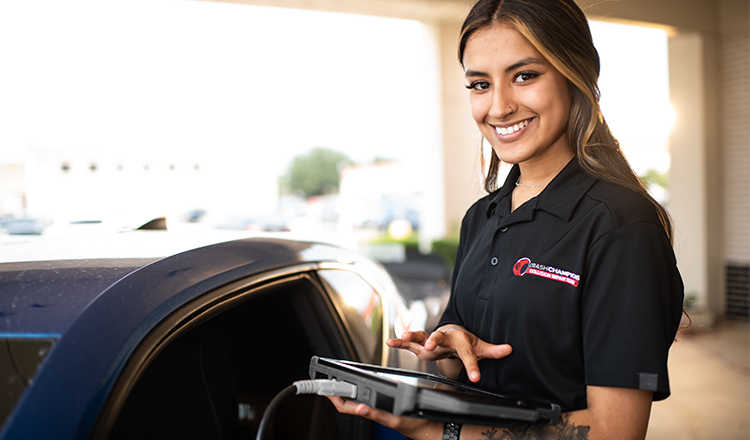 Your Repair Estimate
At Crash Champions, we pride ourselves on creating and delivering an overall seamless repair experience. That begins with simplifying the estimate process. We're proud to be a trusted collision center with most major insurance carriers – which means in most cases we are pre-approved for your repair and to complete your repair estimate.
We provide multiple convenient estimate options, giving you the flexibility to upload a photo estimate or visit your local Crash Champions collision repair center. 
Free On-Site Estimate
For a free professional on-site estimate with a Crash Champions Service Advisor, simply call your local Crash Champions Collision Repair Center or the Crash Champions Customer Care Center at 877-846-9500. Our friendly team will coordinate the estimate while also working directly with your insurance carrier to update your claim.
We will also schedule your repair with our team and provide any additional details about what to expect with your repair.
Upload a Photo Estimate
We believe in creating a simple experience, which means that we also give you the option to upload a photo estimate. To take advantage of this tool simply click here and use your smart phone to document and upload photos of your damage. Once your photos are uploaded, our team will contact you to begin the repair scheduling process.